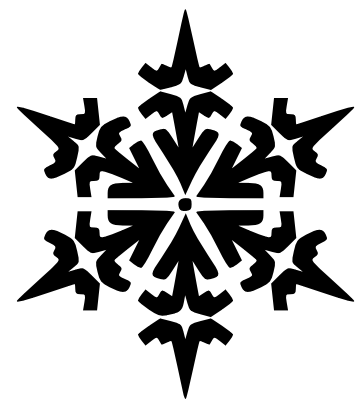 This time tomorrow, Henry will be in surgery. I'm a little stressed out. Getting ready for Christmas has been shortened by two days, and then has become getting ready for the hospital. While being in the hospital for Henry will probably not be terrible, the rest of us will be traveling back and forth, and sleeping in the bed in his room.
We'll not be able to sleep together for Christmas Eve, but we'll spend the day's together.
We have a ton of snowflakes to decorate with! Thanks Lisa and Mary! Thanks Grandma! Thanks Aunt Deb! And we have a wonderful paper chain too!
So, tomorrow we check in at Riverbend at 6am tomorrow. Surgery will probably start at 7:20. You can keep track of Henry's progress with this
Smartrak
website. We won't know his number until we check in, but his Dr.s Name is Wadie. You can track him with that. OR check our
Facebook
status.
Until we return, Merry Christmas!
God bless EVERYONE!